Mother's Day: Wellness Gifts for Women
Filed under Featured In on October 12, 2012. Tags Wellness Gifts for Women, Smoked Salmon, Mother's Day.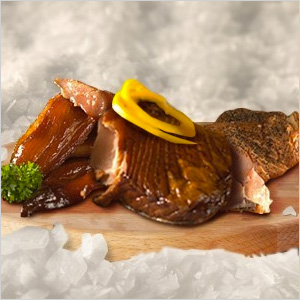 Pure Food Fish Market Smoked Salmon Sampler
Has Mom been slacking on her heart- and brain-healthy omega-3s? Give her an irresistible reason to eat up. The smoked salmon from Pure Food Fish Market is so over-the-top moist and delicious, you may just invite yourself over to help Mom taste-test the goods. Available in three flavors -- garlic pepper, alderwood, and teriyaki -- Pure Food's smoked salmon comes right from the smoker to the shop and ships the next day.
Because it is never vacuum-sealed or compressed, this uniquely textured smoked salmon is succulent, light and flaky.

May 02, 2012 3:42 AM
By: Michele Borboa, MS
Source © Copyright 2003 - 2012, SheKnows LLC, A Division of AtomicOnline LLC, All Rights Reserved